Onions are at the heart of innumerable recipes, yet whenever we begin chopping them our eyes well up with tears... why does that happen?
It's actually a form of self-defence. When a vegetable is damaged, it releases a foul-tasting substance to discourage animals from biting into it. But onions take it one step further!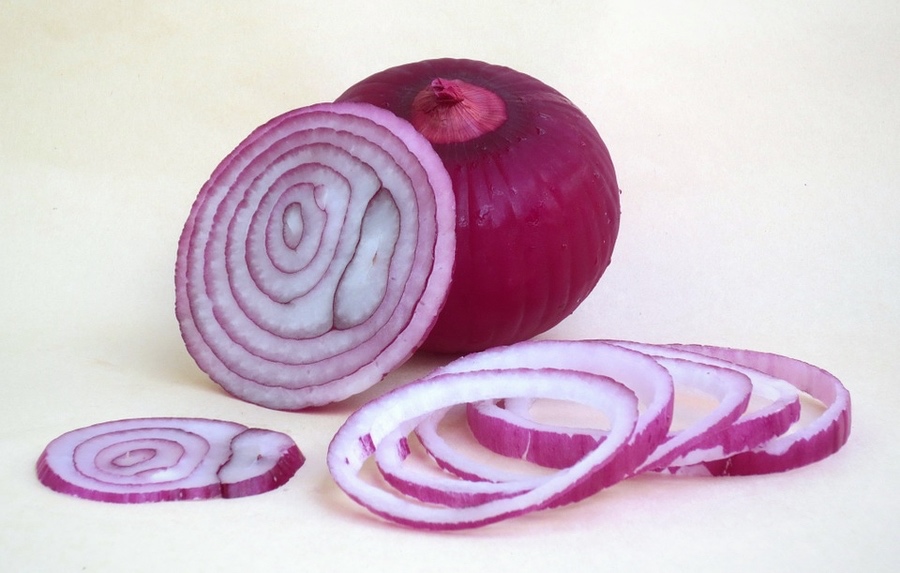 Onions absorb sulphur during their growth, and when they are cut they release an enzyme called alliinase as well as other eye-irritants, due to a chemical reaction triggered by the very act of cutting. But how can we protect ourselves from this nuisance? It's very helpful to run the onion under cold water, either whole or cut in half, so that water penetrates all the way to the innermost layers. You can also put the onion in the fridge or freezer before you start chopping it: this is a valid solution since the cold inhibits the dispersion of irritants. Vinegar, too, is an excellent inhibitor. We suggest cutting the onion into 2 or 4 parts and submerge them in water and vinegar. Otherwise, you can spray the vinegar directly onto the cut parts.
When cooking onions, on the other hand, cover the pan as soon as they begin to brown, so that the tear-inducing substances don't spread into the air.