Essential in its lines, soft in its colours. It is perhaps precisely due to their simplicity that potatoes continue to inspire the world of design and interior design.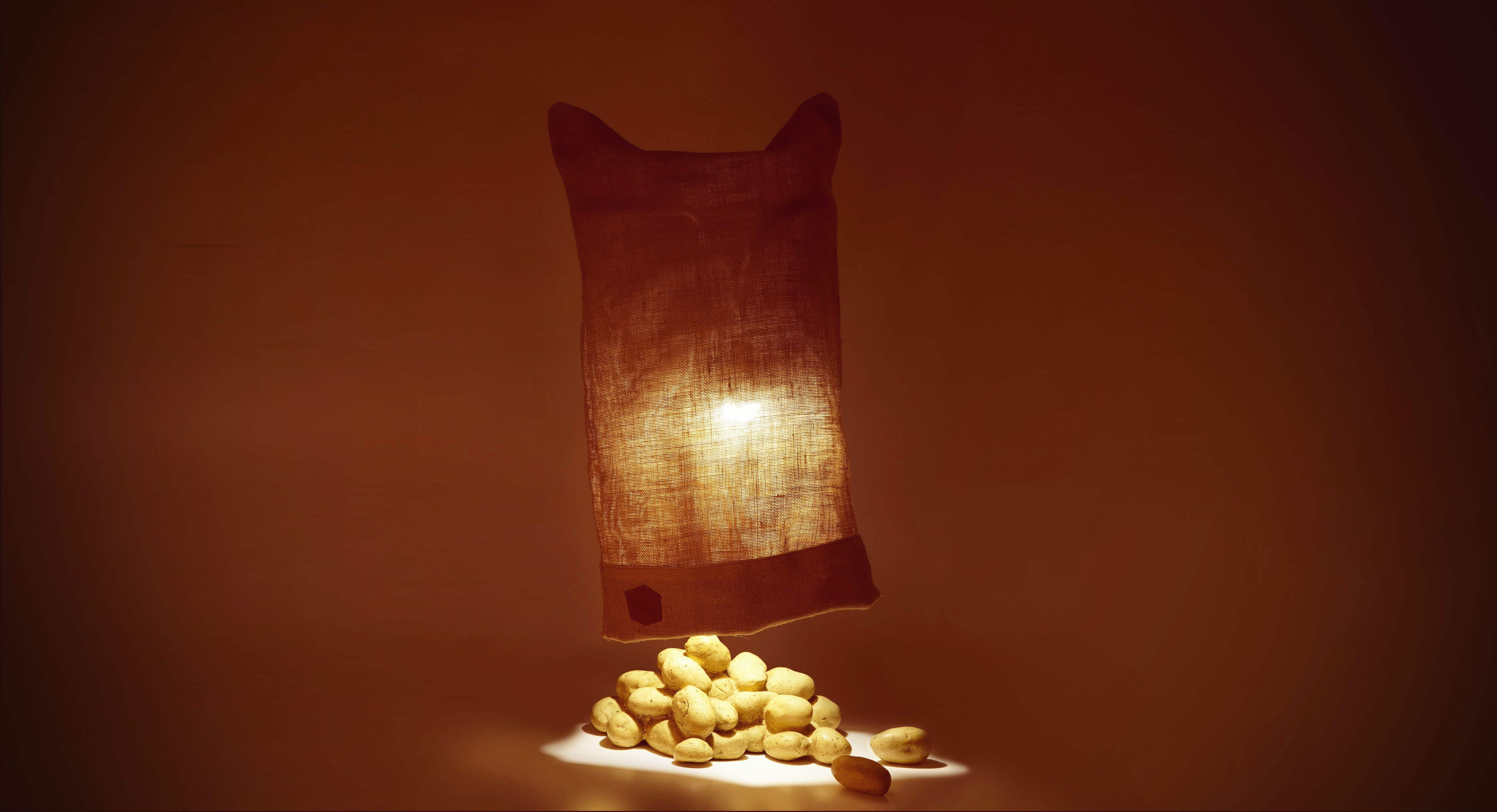 That's how it was for Pierre Philippe and for his brand "Le Design Français", that created La lampe patate, a highly-original drawing room lamp depicting an upside-down bag pouring out potatoes. When switched on, the luminous element radiates a soft light that warms the room and exalts the new harvest forming the base.
With this creation, Pierre Philippe makes fun of the traditional drawing room lamp by transforming a commonly used food found in any pantry into an art object: "by revisiting the ordinary, this lamp gives the starchy, tuberous crop the beauty and curiosity it lacks."
Find out more on the website of Le Design Français.
Album designer Pepe Tanzi also allowed himself to be inspired by the shapes of potatoes. Have a look at this article.