Today @uno.spicchio.di.melone shares with us this very simple recipe, perfect for a delicious starter or Christmas aperitif. All the flavour and softness of our Levante variety potatoes meet the delicateness of burrata cheese and the bold flavour of anchovies.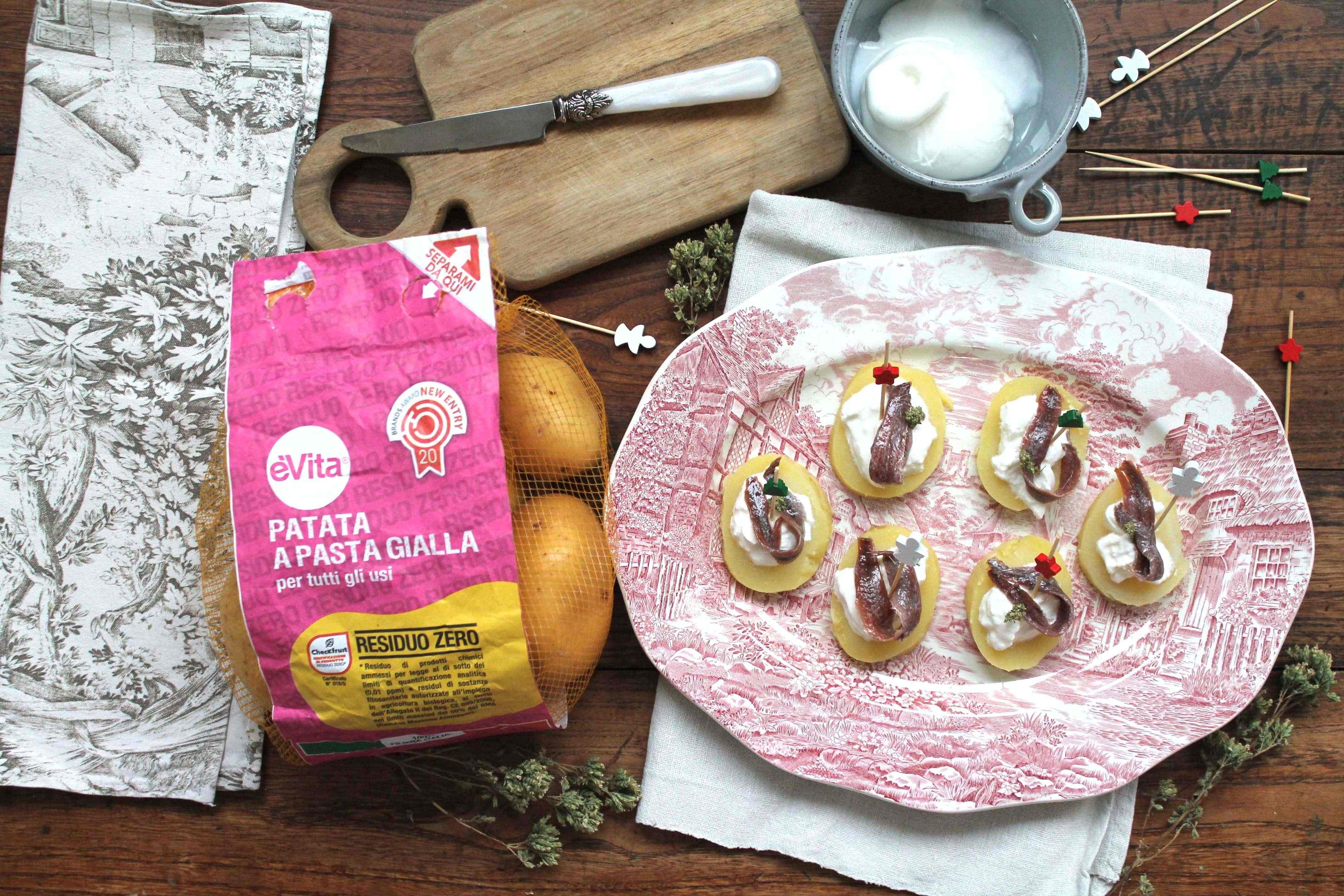 Ingredients for 6-8 canapés
Levante variety potatoes, 2
Cantabrian anchovies in oil, 6-8
Burrata cheese, 1
Water, as required
Oregano, to taste
Salt, to taste
Preparazione
Boil the potatoes in plenty of water, peel them and cut them into round slices about 2 cm thick. Arrange them on a plate, lightly salt them and place a tablespoon of burrata onto each one. Drain the anchovies from any excess oil and place one on each canapé. Garnish with some oregano and serve.
Image by Irene Bombarda