Sweet potatoes, one of the best autumnal superfoods, are very popular and easy to find when the good weather arrives.
We have used them in this recipe to make soft pancakes, perfect for a healthy, delicious snack. You can serve them with fresh fruit and almond flakes, just like we have done, or with hazelnut spread, maple syrup or your favourite jam: the choice is yours!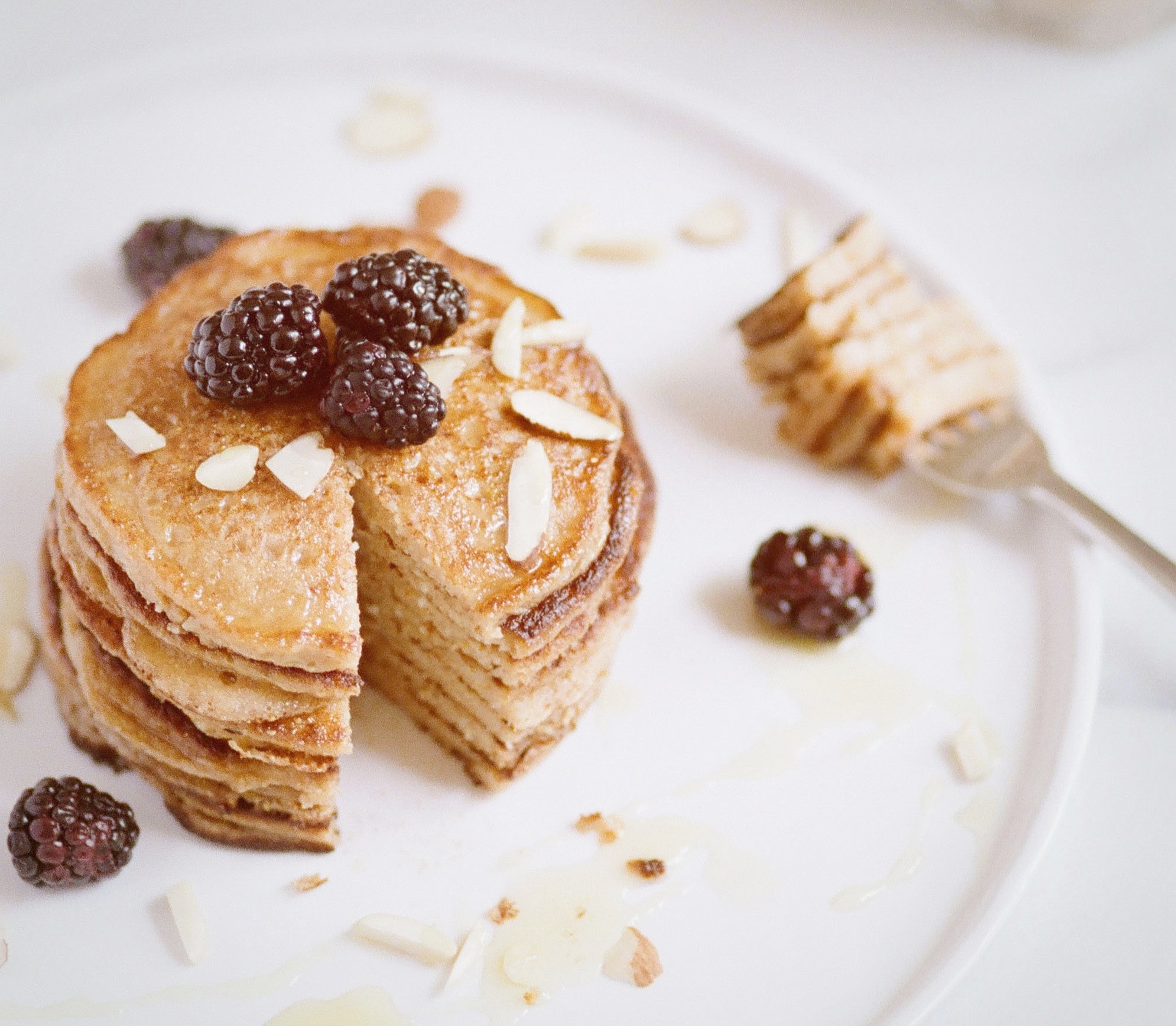 Ingredients for 4 people
Sweet potatoes, 300 g
Ultra-fine "00" flour, 300 g
Eggs, 4
Milk, 100 ml
Sugar, 70 g
Baking powder for desserts, 10 g
Butter, ½ teaspoon
Your choice of fresh fruit, to taste

Preparation
Wash the sweet potatoes and cook them in boiling water for about twenty minutes. Drain them, peel them and put them in a large bowl, then mash them and add the eggs and milk. First mix the ingredients with a tablespoon, then blend them with a hand-held blender. Add the sugar, the baking powder and the flour a little at a time, then keep mixing vigorously to combine all the ingredients and produce a fluid mixture with no lumps.
Grease a non-stick pan and heat it on the hob over a low heat. Using a ladle, pour a little bit of the batter into the centre of the pan. After a couple of minutes, turn the pancake to cook the other side, then place it on a serving dish. Keep going until you have used all the batter. Serve the pancakes with fresh fruit - we used blackberries - and almond flakes. Alternatively, you can serve them with maple syrup, hazelnut spread or your favourite jam. If you like, decorate with icing sugar.