Originally from the heart of Peru, purple potatoes are becoming increasingly popular for cooking thanks to their nutritional properties and positive effects on our health!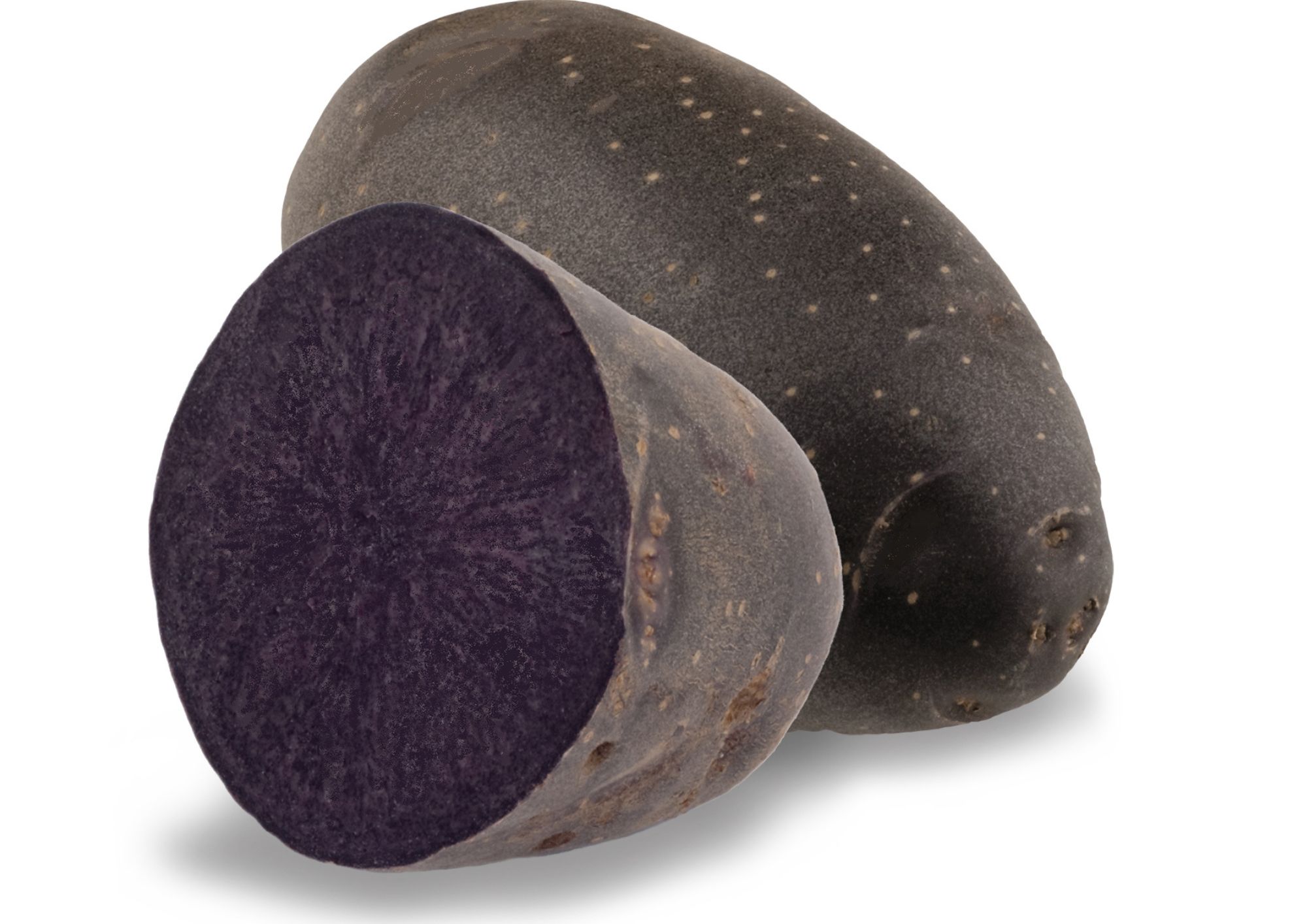 Commonly found in South America, particularly in Peru, where they have been eaten since ancient times, purple potatoes are now also successfully grown and sold in Europe, especially in Italy and France. This culinary gem with its distinctive colour, smaller size and sweeter flavour is quickly gaining in popularity thanks to its incredible nutritional properties and its many health benefits.

Purple colour: a sign of antioxidants
Purple potatoes owe their characteristic colour to the presence of anthocyanins, natural pigments also found in other similar coloured foods, such as forest berries. Anthocyanins have proven to be powerful antioxidants that can help lower the risk of cardiovascular diseases, premature ageing and other illnesses related to oxidative stress.

Rich in essential nutrients
Purple potatoes are a good source of vitamin C, which plays a key role in boosting the immune system and encouraging the production of collagen for healthy skin. They also contain B vitamins, such as B6 and folic acid, which are important for the nervous system to work properly and for the production of energy. Furthermore, these potatoes offer minerals such as potassium, iron and magnesium, which are essential for healthy muscles, bones and heart.

They regulate blood glucose levels
Purple potatoes can be a good option for people with diabetes or at risk of developing it. They are considered a food with a lower glycaemic index than normal white potatoes, which means that they help keep blood sugar levels under control, reducing any sudden spikes or drops in glucose.

They help with a healthy heart
The anthocyanins found in these tubers not only act as powerful antioxidants but have also proven to have positive effects on heart health. They can help improve blood circulation, reducing blood pressure and promoting the health of the cardiovascular system as a whole.

They support digestion
As they are a natural source of fibre, purple potatoes encourage good digestion and regular bowel movements. Fibre helps keep the gastrointestinal tract in good health and can help reduce the risk of digestive problems.

This potato with its intense purple colour is a real powerhouse of benefits for your health but, above all, it is a genuine culinary discovery. Its fine, floury flesh makes it perfect for making excellent gnocchi, creamy mash and crispy chips, while its characteristic purple colour will help add a touch of imagination and originality to your dishes.
Image: Romagnoli F.lli