There are many types of gnocchi, but those made from potatoes are certainly the most popular.
The origin of this unique, typically Italian food dates back to the 1500s, when potatoes were introduced to Europe from the New World. Historians believe it was in Campania, and specifically in the town of Sorrento, that these beloved dumplings first made an appearance.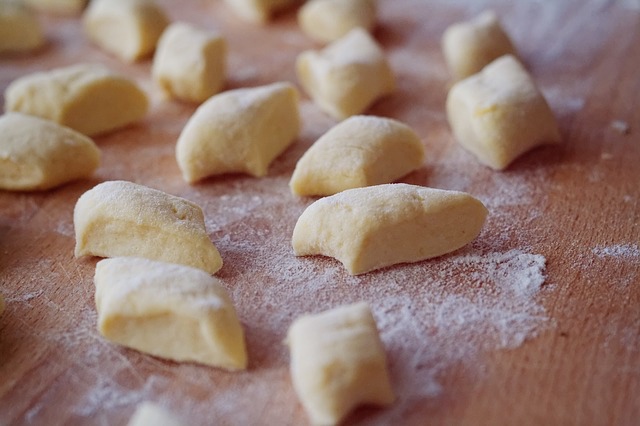 For many years, gnocchi were known as "zanzarelli" and were made with breadcrumbs, milk and ground almonds: a very different recipe from the one used today. Vegetables were occasionally added to the dough mix to make them tastier. Spinach, which would change the dough's colour, was especially common. In the 1600s, they were known as "malfatti" and were made using egg and flour rather than bread and almonds. Gnocchi were traditionally prepared on Sundays in Campania, but on Thursdays in Rome (as the saying goes, "Thursday gnocchi, Friday fish and Saturday tripe"). Many regional varieties have long disappeared, but the standard potato gnocchi are still universally popular throughout Italy.