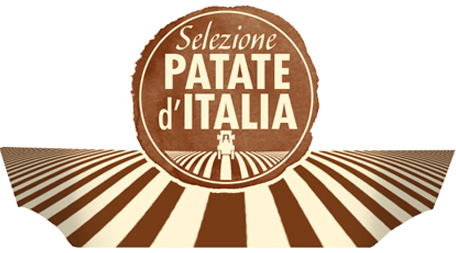 With this project, we are determined to promote productions of high-quality Italian potatoes - those normally defined as niche and unknown to the general public - grown far from the fertile plains of the Po River or the high plain of Fucino in L'Aquila, two of the areas that specialise in these varieties.
We are conducting a study, a voyage in the farming traditions of a country that sinks its roots in history and customs. In general, these potatoes are grown in mountain or piedmont zones (moreover, this describes 80% of Italy), where the cool climate and type of terrain distinctly define the organoleptic characteristics of each variety.
---
PIEMONTE
SESSAME
Potato of Sessame (AT)
Savoyard potatoes
"Pilot" (Piedmont-style potato pancake)
---
LOMBARDIA
BRALLO
Potato of Brallo (PV)
Potatoes with goose fat
Pork chop with potatoes ("Custina cun i patàti")
Traditional Easter cake
---
TRENTINO ALTO ADIGE
VIGOLANA
Terre alte Trentino (TN)
"Tortel" (Trento-style potato pancake)
---
VENETO
ROTZO
Potato of Rotzo (VI)
Vicenza-style stockfish
Frico with potatoes and onions
---
EMILIA-ROMAGNA
MONTESE
Potato of Montese (MO)
Potato ravioli with stewed leeks and drops of traditional balsamic vinegar of Modena
Cream of potatoes with prawns
---
LIGURIA
PIGNONE
Potato of Pignone (SP)
Bavette pasta with pesto, potatoes and French beans
Savoury "Baciocca" pie with potatoes, onions and bacon
"Brandacujun" (Liguria-style creamed stockfish)
---
LAZIO
LEONESSA
Potato of Leonessa (RI)
"Acquacotta" (litt. cooked water) soup of Tuscia
Sweet doughnuts with potatoes
---
PUGLIA
GALATINA
New potato of Galatina (LE)
Rice, potatoes and mussels
Lecce-style "Pitta" potato pie
"Tiella barese" (Bari-style casserole)
---
CALABRIA
ASPROMONTE
Potato of Sant'Eufemia d'Aspromonte (RC)
Calabria-style pancakes
Potatoes "raganate" (Bakes sliced potatoes with tomato, anchovy, onions, etc.)
Potatoes "mpacchiuse silane" (Potatoes with Tropea onions, porcino mushrooms, etc.)
---
SARDEGNA
VALLEDORIA
Potato of Valledoria (SS)
Culurgiones pasta filled with potatoes, garlic, mint, pecorino cheese, etc.
Sardinian bread with potatoes ("turredda omodditzosu")


---
SICILIA
SIRACUSA
New potato of Siracusa (SR)
Pasta with potatoes and saffron
Sicilian-style potatoes
Potatoes "vastase," with red onion, tomato, mozzarella cheese, butter, oregano, etc.
---