Ready to Heat 2kg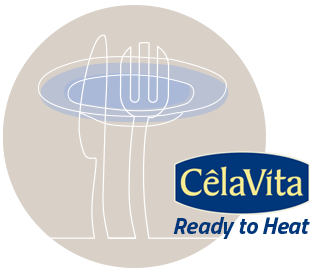 PERFECT POTATOES EVERY TIME
Cooked and drained: can be served immediately and eaten either hot or cold.
Drained, pre-cooked product
100% cooked
Preservative-free
The new generation of potatoes. 100% cooked with the quality and flavour of fresh potatoes. May be eaten either hot or cold. No residual water, can be served even without being heated. Very hygienic: can be placed into the steamer without removing the package.
Minimum storage: 21 days.
Quick and easy to prepare and serve
100% cooked: ready to prepare
Maximum versatility: ideal for all types of recipes and uses
The lines:

SMALL WHOLE


QUARTERS


MINI BABY


SEGMENTS


7MM SLICES


20x20x10 MM CUBES


SEGMENTS WITH SKIN

* Steamed / rigenerazione